Honeywell is to spin out its quantum computing unit and merge it with UK quantum computing startup Cambridge Quantum Computing (CQC).
Honeywell Quantum Solutions (HQS) and Cambridge Quantum Computing (CQC) will combine into a new company, with Honeywell owning the majority of the as-yet-unnamed new business. The combination is expected to be complete in the third quarter of 2021.
The defense company said it will invest between $270 million and $300 million in the new company and also have a long-term agreement to help manufacture the ion traps needed to power the quantum hardware.
The combined company will have a staff of over 300. Honeywell Chairman and CEO Darius Adamczyk will serve as chairman, and the new company will be led by CQC CEO and founder Ilyas Khan. Tony Uttley, currently the president of HQS, will serve as the new company's president.
Cleveland Clinic's chief research information officer talks to DCD about having an on-premise quantum machine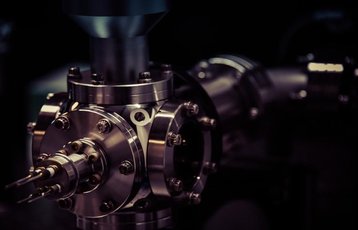 "The new company will have the best talent in the industry, the world's highest-performing quantum computer, the first and most advanced quantum operating system, and comprehensive, hardware-agnostic software that will drive the future of the quantum computing industry," Adamczyk said. The new company will be extremely well positioned to create value in the near-term within the quantum computing industry by offering the critical global infrastructure needed to support the sector's explosive growth."
Honeywell recently claimed its quantum computer had reached a quantum volume of 512, which it said was the highest measured on a commercial quantum computer to date. The company said CQC's software business will remain hardware agnostic and will continue to be 'fully compatible with all global quantum hardware providers.'
"Joining together into an exciting newly combined enterprise, HQS and CQC will become a global powerhouse that will create and commercialize quantum solutions that address some of humanity's greatest challenges, while driving the development of what will become a $1 trillion industry," said CQC's Ilyas Khan.
CQC was founded in 2014 and has focused on creating quantum-compatible software. Honeywell has been an investor in and commercial partner with CQC since 2019. Adamczyk added the new structure would allow investors to invest directly in Honeywell's quantum technology, something that wasn't possible before.
"The new company will provide the best avenue for us to onboard new, diverse sources of capital at scale that will help drive rapid growth," he said.