Cloud and colocation provider Hivelocity is building its second data center in Tampa, Florida.
The purpose-built, 30,000 square feet facility will enable the company to add another 20,000 bare-metal servers to its infrastructure over the next few years.
"We opened our flagship data center in Tampa back in 2012 and within two years found ourselves needing to build out an additional 10,000 square feet of raised floor space to accommodate growth," explained Mike Architetto, president and CEO of Hivelocity.
"Our new data center will not only give us more space for growth but also allow us to offer an expanded portfolio of enterprise hosting services for businesses large and small."
Doubling down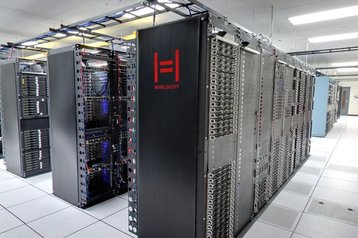 Hivelocity is a private company founded in 2002 as a hosting provider. Today it offers an extended range of infrastructure services, with presence in Tampa, Atlanta, Miami and Los Angeles.
The new data center will take Hivelocity's total footprint in Tampa to 60,000 square feet. The facility will focus on delivering bare-metal dedicated servers, private cloud environments and colocation, offering space for anything form a single server to a private cage.
According to the Hivelocity's director of operations Steven Eschweiler, the additional space will establish Hivelocity as one of the region's largest independent cloud service providers.
"We have provided our customers with 100 percent uptime since we opened our current data center four years ago. The addition of our new facility will only enhance our ability to provide never-fail infrastructure and cloud services," added Architetto.
The data center is expected to welcome its first customers in the beginning of 2016.