Japanese engineering and electronics conglomerate Hitachi has merged three of its IT and infrastructure businesses - Hitachi Data Systems, Hitachi Insight Group and Pentaho – into a single entity, called Hitachi Vantara.
The new subsidiary will specialize in data infrastructure, storage and compute solutions, and software.
One of its first products, announced at the NEXT 2017 conference in Las Vegas, is Smart Data Center – a set of infrastructure management tools that feature predictive analytics and Internet of Things capabilities.
(Somewhat) new kid on the block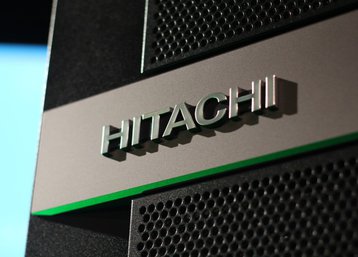 Hitachi is a business with more than a century of history that operates across eleven market segments. It has been working in IT for more than 50 years – establishing and acquiring a variety of businesses along the way.
The company has merged three of such businesses into a single company that, according to its mission statement, will simultaneously tackle information technology (IT) and operational technology (OT), providing solutions "from the data center to the factory floor".
"Hitachi has been helping customers harness the power of their data to support meaningful business action for years. Now as the world is being transformed by digital tools and processes, we are unifying our strongest digital solutions companies together as a new Hitachi company that delivers exponential business impact for our customers and the betterment of society," said Hitachi president and CEO Toshiaki Higashihara.
Of particular interest to DCD readership is Vantara's Smart Data Center platform – a fully managed offering that applies analytics and orchestration to information collected from a customer's data center – either on-premise or remote.
According to Vantara, functionality of the Smart Data Center includes automation, performance management, asset management, capacity management, sensor management and security.
"Our Smart Data Center technologies and services provide powerful new tools and approaches so the next-generation data center administrator can manage more, manage better and improve IT's ability to become an agile and responsive resource for the business," said Bobby Soni, chief solutions and services officer at Vantara. "Our customers will see exponential gains in efficiency and effectiveness."
A fully managed Smart Data Center solution is now available through Vantara's early customer adoption program.