Hibernia Networks has launched a new Point of Presence (PoP) at ColocationGuard's flagship CGNY1 Brooklyn data center.
The new PoP gives ColoGuard customers at Brooklyn's only data center access to the lowest latency transatlantic network currently operational, and a connection to a network spanning 25 countries and more than 220 PoPs.
Fast network, furiously growing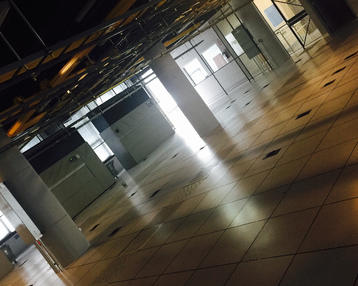 "We are delighted to expand our footprint in New York and offer customers connecting through ColocationGuard's Brooklyn facility access to our robust IP backbone as well as the industry's lowest latency transatlantic network platform," Joe Hilt, Americas sales VP at Hibernia Networks, said.
"Our connectivity solutions suite provides the additional advantage of route diversity, helping ensure the resiliency and security customers seek from Hibernia Networks."
ColoGuard's COO Ruben Magurdumov added: "The addition of Hibernia Networks to ColocationGuard's premier Brooklyn data center provides significant and long-lasting benefits to our customers.
"Demand for fast, secure and cost-effective IP transit service continues to rise. This partnership with Hibernia Networks provides a variety of businesses with what they need most: a valuable new option for global IP transit service with low latency that seamlessly connects with North America, Europe and the rest of the world."
The carrier-neutral data center has more than 50,000 square feet (4,645 sq m) of available space. Power equipment is built with N+2 redundancy, and the building draws power from two independent power grids. The facility also has three diesel generators with 12,000 gallons (1 week) of reserve fuel.
Earlier this year, Level 3 also opened a PoP in the data center. This September, ColoGuard bought 10,000 square feet of data center space in Jersey City's 111 Town Square Place.