After applying to build a data center in Galway, Ireland, in April 2015, and winning provisional approval in September of that year, Apple's attempts to construct the €850 million ($950m) facility were waylaid by local complaints that require a public hearing.
The hearing, which commenced yesterday and could last all week, is expected to include statements from 12 groups or individuals who have made submissions to the Irish planning board, An Bord Pleanála. Concerns include fears over harm to the local wildlife, whether the project could flood the nearby golf course, or if construction would cause undue noise and traffic.
Apple splits the city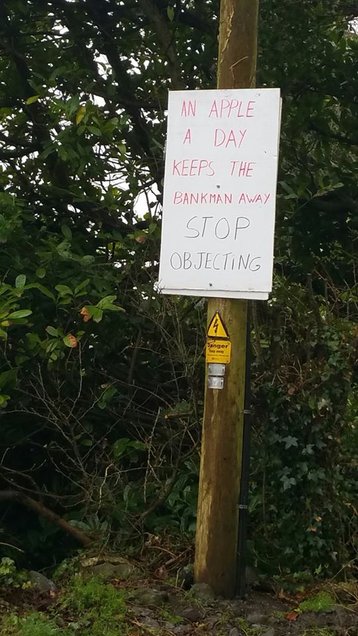 Inspector Stephen Kay is chairing the ongoing talks, which saw around 100 attendees on Tuesday and 40 this morning. Representing Apple Distribution Limited is Rory Mulcahy SC, who said that he was glad to address the issues raised, adding that experts across a range of areas would be called on to talk about the environmental impact of the proposed development, according to RTE.
He also reaffirmed the company's commitment to making the data center run on 100 percent renewable energy, while Apple's senior director of data center developments, Robert Sharpe, said that the company would try to use electric vehicles as much as possible and that it would harvest rain water for everything but drinking purposes.
However, Oisin Collins, who represents a residents group living close to the potential development area, questioned the Commission for Energy Regulation (CER) about the amount of power the data center would consume from the national grid.
According to Collins, as the facility reaches capacity over the next 15 years, it could require up to 300 megawatts of power, more than total electricity consumption of the city of Dublin, and around eight percent of the nation's capacity. CER's John Melvin replied that he felt confident that EirGrid would have modelled the impact before they offered a connection to the grid.
Not all local residents oppose the facility, which is expected to employ 150 people, with a 1,400 strong 'Athenry for Apple' group saying that the city is "dying" and would benefit from major investment.
The hearing will continue this week, but should Apple's desires be met, construction is set to begin in 2018. The plan is to only have one 263,000 sq ft (24,000 sq m) data center to start, but with the aim of building up to seven more, depending on demand.