A new containerized data center has been launched in Hulhumale in the Maldives.
The Housing Development Corporation (HDC) has inaugurated the new facility, which will be operated under its SmartCom brand.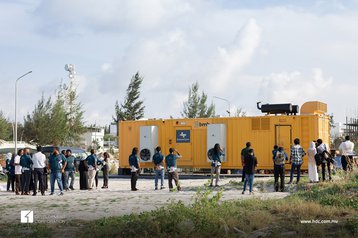 HDC is a state-owned enterprise formed in 2009 focused on developing the island of Hulhumalé. SmartCom is an HDC unit offering mobility, smart building & parking, and other connectivity solutions.
Specifications of the deployment weren't shared, but it appears to be an ISO-standard shipping container. The container reportedly features a redundant battery backup system that holds for a minimum of 24 hours, along with an 80 kW backup generator.
IT services and consultancy firm BMB was also involved in the project.
"We are excited to share the successful completion of two major FTTX projects in the Maldives with Housing Development Corporation and Smart Com," the company said this week.
HDC managing director Ahmed Atif said the facility will further expand the services of the Open Access Network currently installed in Hulhumale.
"This is also a part of HDC's effort to diversify the telecom infrastructure," Athif said. "Because of this [data center], small to medium enterprises will receive geo-redundancy services at competitive rates," he said.