Data center operator Global Switch has said that its parent company Aldersgate Investment Management is in talks with a consortium of Asian investors as it attempts to sell a stake in the business.
The Sunday Times claims that billionaire owners, the Reuben brothers, are hoping to sell half of the company for £5 billion ($6.7 billion) to a consortium led by Chinese firm Daily Tech, which includes the private financial subsidiary of state-owned Aviation Industry Corporation of China. Aldersgate and the consortium would exercise joint control of Global Switch. 
China's plans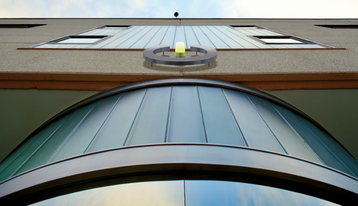 The Times reports that former UK foreign secretary and former head of Parliament's intelligence and security committee, Sir Malcolm Rifkind, was concerned about the sale.
He told the paper: "The Government needs to be satisfied there are no risks involved. I would assume they will be taking advice as we speak from the intelligence agencies, from GCHQ in particular, and from others with the expertise to know the risk factor.
"If there is a significant national security dimension then anyone selling a British company would normally listen very carefully to the advice they receive from the British Government."
Former first sea lord Admiral and Labour peer Lord West of Spithead added: "I have a nervousness about the Chinese getting more and more involved in large chunks of our digital infrastructure."
In its statement, Global Switch said that "there are no security issues relating to this financial transaction."
For more on Global Switch's financials, geographical breakdown, and site specifications, go to DCDi Research.