American retailer Guitar Center is moving its core systems and applications to Oracle Cloud Infrastructure (OCI).
The musical instrument retailer has reportedly seen performance improvements of more than 30 percent and anticipates saving over 40 percent in data platform expenses over the next three years.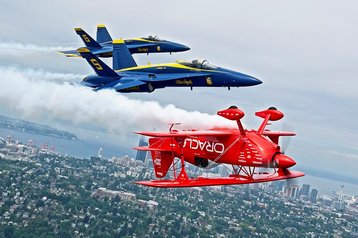 The migration will involve Guitar Center moving its order management, warehouse management, demand forecasting, enterprise resource planning, and e-commerce platform to OCI. The company will also employ the Oracle Exadata Database Service.
"The past two years have been punctuated by massive fluctuations in customer demand, creating a 'bullwhip effect.' As we navigated the challenges, we realized that we needed to gain elasticity across our infrastructure so that it could be adjusted quickly based on business conditions," said Ravi Balwada, CTO, Guitar Center. "With OCI and its Exadata Database Service, we're able to operate a highly connected, distributed cloud environment without needing to re-platform our core systems."
Guitar Center and associated brands employ over 13,00 people in over 550 locations. The company sells new and used instruments, rentals, repairs, and lessons. Previously functioning with on-premise infrastructure, the company struggled to scale effectively to customer demand.
"Few industries have faced more upheaval over the past two years than the retail sector, and retailers have had to become extremely resourceful in finding new revenue streams to grow their businesses," said Greg Pavlik, senior vice president, and CTO, Oracle Cloud Infrastructure. "Guitar Center's move to the cloud highlights the flexibility and economic benefits that cloud technologies can deliver."