Indonesian data centre provider Graha Teknologi Nusantara (GTN) and LinkNet, a cable television and broadband Internet service provider (ISP) have both signed with communications service provider Epsilon.
The deal will see GTN and LinkNet deliver global Internet connectivity to their customers through Epsilon's overseas connectivity, according to Epsilon's release.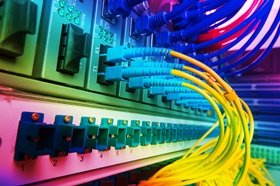 Hungry for bits
"Indonesia has one of the fastest growing and unique digital economies in the world with a young social savvy population that is hungry for high quality connectivity," said Jerzy Szlosarek, CEO of Epsilon. "GTN and LinkNet's customers will benefit from this quality of service that will take their online and communications experience to new levels."
Indonesia is the fourth largest mobile market with 319 million subscribers, according to the CIA Factbook. It has more than 73 million internet users, which is an estimated 29 percent of its population, according to Indonesia's Communications and Information Ministry.
There is no question that Internet usage is increasing in Indonesia, though challenges remain for data center operators (read our report The challenges with operating in Indonesia).
"Our customers are increasingly looking beyond their home markets and need flexible and agile connectivity to support them. Epsilon's intelligent Network Infrastructure as a Service (iNaaS) offering is an ideal complement to our high availability data centre services," said Richard Kartawijaya, CEO of GTN. "This is an exciting time in the communications market in Indonesia and we have the network and data centre infrastructure to support its next wave of growth."
Epsilon has been in the news lately for various deals and developments in recent months. For example, it was chosen by Keppel  Telecommunications & Transportation (Keppel T&T) to deliver local access networks in Singapore as well as IP transit services and global connectivity, and announced in February that it has joined the Amazon Web Services (AWS) Partner Network to serve the needs of enterprise cloud services.
In addition, Epsilon is rolling out 100G fiber infrastructure in Singapore in a bid to strengthen its local reach for cloud and communication service providers in the Asia Pacific region.