Data center and services company Gtd Flywan has opened a Tier III data center in the city of Medellin, the first Colombian facility at that level outside Bogota. 
The data center, built in the El Poblado area within Medellin, is certified for Tier III Design and Construction, and has 3,400 sq m of space. Built with the help of data center construction firm Ingenium, it is designed to withstand intense earthquakes.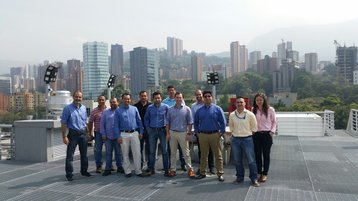 A new option
"We want to extend our congratulations to Gtd Flywan for getting Tier III installation certification for its computer center in El Poblado, the only facility with these features in Medellin," said Fernando Garcia, CEO of Ingenium. 
The data center offers the first real option outside of Bogota, to get Tier III data center services, in an enclosure design and construction certified by the internationally recognized entity in this category, the Ingenium announcement says. 
Gtd Group has ten years of experience, and a network of high availability data centers in Chile and Colombia, and Ingenium helped with the implementation, from developing the RFP, evaluating submissions and commissioning proposals. 
The center will include mission critical features such as concurrent maintenance. Gtd Flywan points out that it is the ony site in Colombia designed to meet the US environmental specification, Rule 10 NSR, which goes as far as meeting the Group IV building requirements.