Increased leasing and construction of data center properties is raising rents according to reports from the US. 
Research by real estate firm CBRE shows growing demand for data centers, with cloud traffic predicted to rise by 32 percent annualy through to 2018. Rick Drescher, managing director of the Critical Facilities Group at Savills Studley told National Real Investor that major markets are seeing increased leasing and construction of data center properties.
As smartphone sales burgeon and the Internet of Things promises billions of new connected devices sharing data with smart homes via even more data centers, it looks as if the data center market is set for continued  growth. A recent CBRE report predicted that cloud center data traffic will grow 32 per cent annually through to 2018.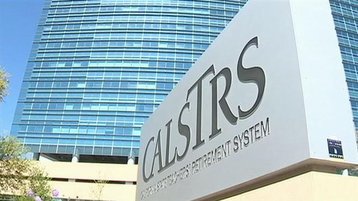 Wholesale rents are rising, unsurprisingly
Drescher says wholesale asking rents have gone up by 5 to 6 percent compared to mid-year 2014. He is also seeing a lot of demand from Asia as companies set up data centers in the USA to sell off or to use for their own system's back-ends. The European market is also looking strong and attracting players from both the USA and Asia.
Institutional investors are showing great interest in this sector which is expected to carry on growing as the demand for cloud computing carries on expanding.
For instance  the California State Teachers' Retirement System (CalSTRS) has added another data center to its real estate portfolio, buying a 78,000 sq ft facility in Kansas City, through DataCore, a $500m fund created by CalSTRS in 2012 and managed by GI Partners.
Cloud services firm Datapipe leases the 78,000 square foot facility, which was first developed in 1982 and has been renovated since then. The property is southeast of Kansas City International Airport.

Real estate firm CBRE's data center practice group predits continued growth in the next three years. New data center construction and supply appears to be keeping up with demand, absorbing 94.8MW of critical power in the first two quarters of 2015 alone. While in the USA state and city authorities are providing generous tax breaks for the construction of data centers, economic development agencies have been courting brands such as Facebook, Google and Amazon Web Services as well as multi-tenant colocation facilities.
There have been some backlashes against new planned data centers, particularly for not being green enough and areas where power lines have to be dug across greenfield sites or residential land.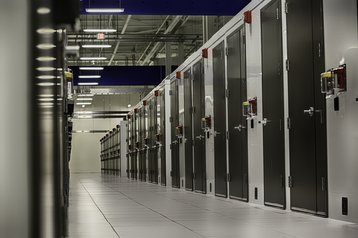 Attractive numbers from a tax perspective
Talking to Co Star News CBRE USA managing director Patrick Lynch said: "These are massive investments, to the tune of over $1,000 per square foot in construction and finished costs, and two or three times that in IT infrastructure investment. Even with incentives, these are attractive numbers to communities, both from an investment and a tax prospective."
Data center providers, according to CBRE, have delivered 99.9MWs of new capacity since the beginning of 2015 to keep abreast with the volume of new leases. An additional 184.4MW of inventory are in the pipeline. This is an increase of 76.6MW from the second quarter of 2014.