In order to build its own data center, an altcoin and cryptocurrency mining group is launching an initial coin offering (ICO) of $50m, starting at 12pm EST today.
If it meets its ambitious goal, the Golden Fleece data center - whose name is a reference to an ancestral practice in the region which consisted in stretching the skin of a mutton onto a wooden frame and submerging it in water to retrieve gold from streams - will be built on the Black Sea coast of the Republic of Georgia, and the group says it will be fully powered by renewable energy.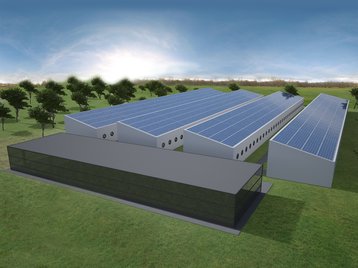 Cryptos for cryptos
An ICO is an unregulated means of crowdfunding using cryptocurrencies, selling either a right of ownership or royalties to a project. And, because cryptocurrencies are created, or "mined," by computers through solving complex mathematical problems, the returns depend on being able to mine more than a data center costs.
According to ICO Alert, a platform displaying all active and upcoming initial coin offerings (although strangely, Golden Fleece's offering does not appear on it), as of May this year, there were an average of 20 such offerings a month, raising funds for projects such as decentralized investment funds, real estate platforms built on cryptocurrencies and deregulated casinos and betting platforms.
Open source web browser Brave was funded via an ICO, generating over $35m in less than a minute.
However, much like crowdfunding, ICOs have drawn criticism for their lack of regulation and that they often fail to guarantee that investors' money will be spent as advertised.
Fleece dreams
In its whitepaper, Golden Fleece states it has already purchased the 7,600 sq m (81,800 sq ft) on which the 5,000 sq m (53,800 sq ft) facility will be built, and that it will have a 20MW capacity when operational.
It says the choice of location is due to the country's lax laws on cryptocurrencies, low energy costs and availability of hydroelectric energy.
In 2015, BitFury built what it said was the world's largest liquid immersion cooling system in Georgia, also to mine cryptocurrencies.
The group has reportedly already launched a pilot cryptocurrency mining facility, using a former investment of over $200,000.
In the first stage of its ICO, it will be issuing 100 million tokens it claims will be worth $0.8, raising its price to $0.9 during the second phase, which will start mid-September.