Customers will be able to manage their hyper-converged infrastructure system using a new software interface, forming an 'as-a-service' model that is an industry first, its provider HyperGrid has said.
The company formerly known as Gridstore has, as part of its acquisition of DCHQ, changed its name to HyperGrid. DCHQ, a company that moves applications to cloud or container infrastructures for its customers, becomes HyperForm. The terms of the deal remain undisclosed.
The purchase will improve HyperGrid's support for containers on its platform and ease the process of adopting its platform,TechCrunch said.
HyperGrid, a Mountain View, California startup that develops converged infrastructure for Windows Hyper V-based clouds, has also launched its "hyper-converged infrastructure-as-a-service" (HCIaaS) after the takeover.
This service enables a hyper-converged system to be consumed according to a scalable, pay as you use model, employing HyperForm's software to automate the management of applications across any cloud or container infrastructure using a single tool.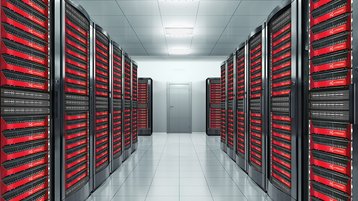 Crowded market
Hyper-convergence brings together computing capacity, storage, networking and virtualization in one combined software and hardware platform. Commodity hardware is paired with a unified management interface by a single vendor.
Other companies investing heavily in the hyper-convergence market include Nutanix, HP, Cisco, Oracle and EMC.
According to Gartner's latest report, the market for hyperconverged infrastructure services will reach about $2 billion in 2016 and $5 billion in 2019.
"HCIaaS is the first solution that bridges the needs of traditional and cloud-native developers with IT Operations, delivering an AWS-like environment for your enterprise that enables complete DevOps," said a HyperGrid press release announcing the product.
Amjad Afanah, chief executive and co-founder of HyperForm said: "Our combined platform will dramatically simplify IT operations and help enterprises deliver applications faster and cheaper than going to the public cloud."
"Customers are demanding that vendors deliver app-centric, app-optimised, and app-aware infrastructure as a service with no upfront cost," said Namiran Teymourian, chairman and chief executive of HyperGrid.
"They want to be able to use their choice of hypervisor, container or bare metal and they want the ability to build, deploy, update and manage applications at the push of a button."
On demand
HyperGrid will continue to offer its HyperConverged appliance for deployment in data centers as well as its on-demand platform, in addition to the new HCIaaS product.
DCHQ, as it was formerly known, was founded in 2015 by Amjad Afanah and Intesar Mohammed.
HyperGrid, which was formed in 2009, is a member of the Microsoft Enterprise Cloud Alliance and is certified in the Microsoft Private Cloud Fast Track Program.
All Gridstore and DCHQ founders remain in technical roles at HyperGrid.