Internet services slowed in Greenland from 31 December, after one of Tele-Post Greenland's Canadian suppliers suffered a cable cut.
State-owned Tele Greenland (Tele-Post's parent) said that the fault was not on its own network or cables, and that services were temporarily being redirected via Iceland.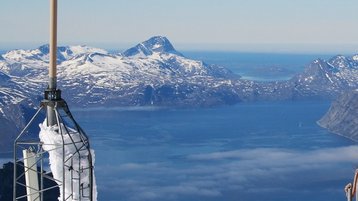 A new network
In a separate announcement, Tele Greenland and Huawei Marine have said that they will partner to extend and upgrade some of Greenland's submarine cable systems.
Greenland Connect, which links the country to Iceland and Canada, will be extended to reach Nuuk, Maniitsoq, Sisimiut, and Aasiaat.
The Greenland Connect North addition will have a design capacity of 4.8Tbps, with upgrades to the whole network increasing total system capacity from 1.92Tbps to 12.8Tbps.
Flemming Drechsel, Tele Greenland's chief wholesale officer, said: "The Greenland Connect system is Greenland's vital communication line, and there is little margin for error in the implementation and operation of the new system.
"Huawei Marine will provide the highly reliable 100G DWDM equipment needed to enable us to deliver and fulfill our commitments to our customers."
Mao Shengjiang, COO of Huawei Marine added: "It is not the first time for Huawei Marine to deploy a 100G network in the Arctic region, therefore I believe that our experienced team will meet the challenges and successfully deliver our [products'] services to help our customers and expand their networks to these remote regions."