The Greek government is backing a new green data center, to be called Knossos II.
The new facility was announced by Minister of State and Digital Government Kyriakos Pierrakakis, on a visit to the University of Crete last week, according to Greek news site CNA.gr.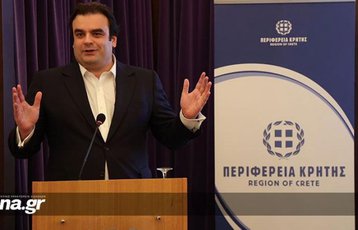 Pierrakakis announced the new project on a visit to the current Knossos I facility at the University of Crete, which is run by Greece's National Network of Technology and Research Infrastructures, Edyte-GRnet.
The new data center would be operating soon, and would be five times bigger than Knossos I, said Pierrakakis, and will operate with green energy, thanks to funding from the Fund for Recovery and Sustainability.
"The Region of Crete has recently signed, together with us and the University of Crete, a memorandum of cooperation on how this great project will be implemented," said the Minister. "I think this has a very strong both symbolic and real value in the field because in the final analysis, such infrastructure can really help to unleash the significant potential of the country. We chose Crete, we chose Heraklion, we choose to liberate the potential of our homeland ".
The facility is being built under a tripartite agreement between the University of Crete, the Region of Crete, and Edyte-GRnet. No further details were given as to its size and the technology to be used.
Also present were the Deputy Minister of Digital Government Thodoris Livanos, the Regional Governor of Crete Stavros Arnaoutakis, the Rector of the University of Crete Georgios Kontakis, and Vice Rector S. Michael