Artificial intelligence chip company Tenstorrent has hired Keith Witek as its chief operating officer.
Witek was previously the director of strategic relationships and deals at Google.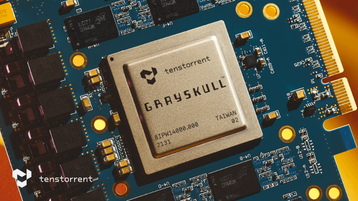 "There has never been a better time in the industry to drive heterogeneous compute with AI and RISC-V, and Tenstorrent has the team, roadmap, and vision to drive mass market adoption," said Witek.
"Tenstorrent has tremendous momentum and it's time to scale our global partner ecosystem, revenue, and operations around the world. I am excited to play a role in AI innovation, but I also believe the world is about to be surprised at how disruptive Tenstorrent will be with our RISC-V technology."
Witek spent more than three years at Google, after over a year at RISC-V company SiFive as SVP of corporate development, strategy, and general counsel.
He was also the director of R&D and enablement and associate general counsel at Tesla for nearly three years. Prior to that, he spent nearly 14 years at AMD across a number of roles, including as a corporate vice president.
Tenstorrent's Jim Keller, who was made CEO last week, also worked at Tesla and AMD.
"There is nobody in the industry like Keith and we are fortunate to have him," Keller said. "Keith's unique cross-functional skills enable him to address tough problems and drive disruptive opportunities that arise at the complex intersection of technology, business, strategy, law, and finance."