Google will appeal a ruling by a US judge which is forcing the company to hand over emails of Gmail users stored outside the country to the FBI as part of two separate investigations.
The magistrate judge's ruling differs from a similar one made at a federal appeals court, which recently sided with Microsoft when the FBI wanted access to emails stored in Ireland.
Give me your data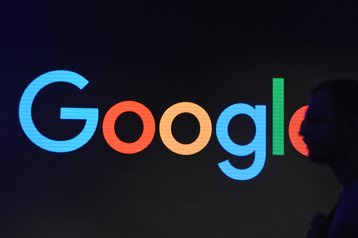 "Google has partially complied with the warrants by producing data that is within the scope of the warrants that it could confirm is stored on its servers located in the United States," US magistrate judge Thomas Rueter wrote. 
"Google, however, has refused to produce other data required to be produced by the warrants, relying upon a recent decision of a panel of the United States Court of Appeals for the Second Circuit [regarding Microsoft]," he added.
Rueter argues that "electronically transferring data from a server in a foreign country to Google's data center in California does not amount to a "seizure" because there is no meaningful interference with the account holder's possessory interest in the user data. Indeed, according to the Stipulation entered into by Google and the Government, Google regularly transfers user data from one data center to another without the customer's knowledge."
He continued: "When Google produces the electronic data in accordance with the search warrants and the Government views it, the actual invasion of the account holders' privacy- the searches – will occur in the United States. Even though the retrieval of the electronic data by Google from its multiple data centers abroad has the potential for an invasion of privacy, the actual infringement of privacy occurs at the time of disclosure in the United States."
Because Google does not know where the emails are located, but has configured its network in a way that emails can only be accessed from California, Rueter claimed that if he followed the Second Circuit ruling, the data would essentially be immune from any legal process in any country.
A Google spokesperson said in a statement after the ruling: "The magistrate in this case departed from precedent, and we plan to appeal the decision. We will continue to push back on overbroad warrants."
Every year, Google receives more than 25,000 requests from the US authorities for disclosures of user data in criminal matters. This case, and the Microsoft case, involved warrants issued under the 1986 US Stored Communications Act.