Google plans to acquire Israeli enterprise cloud migration company Velostrata for an undisclosed sum, subject to closing conditions.
The team will join Google at its Tel Aviv office, operating as part of Google Cloud. Velostrata, which previously only supported cloud migration to Amazon Web Services and Microsoft Azure, added Google Cloud Platform migration support just last month.
Lift and shift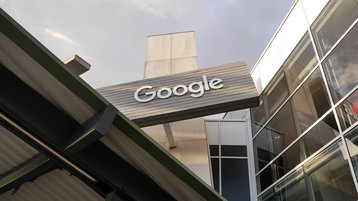 "Velostrata's patented solution allows workloads to transparently migrate to the public cloud in minutes by decoupling compute from storage without degrading performance," company co-founder and CEO Issy Ben-Shaul said in a blog post.
"Stateful workloads are adapted on the fly for cloud execution. Customers can either migrate their entire data centers or operate in a hybrid cloud environment and migrate workloads on-demand."
In a separate post, Google Cloud VP of engineering Eyal Manor said: "With Velostrata, Google Cloud customers obtain two important benefits: they'll be able to adapt their workloads on-the-fly for cloud execution, and they can decouple their compute from storage without performance degradation. This means they can easily and quickly migrate virtual machine-based workloads like large databases, enterprise applications, DevOps, and large batch processing to and from the cloud.
"On top of that, customers can control and automate where their data lives at all times - either on-premises or in the cloud - in as little as a few clicks."
Google Cloud, which still lags behind Amazon Web Services and Microsoft Azure in market share, has been on somewhat of an acquisition binge since Diane Greene took charge of the division in November 2015 (herself hired when Google acquired cloud-based developer platform Bebop for $383m).
In 2016, Google Cloud acquired Synergyse, a business built around teaching customers how to use Google cloud apps; video streaming company Anvato; and cloud-based software sales platform Orbiter for over $100m. 
Then, in one of the company's largest acquisitions to date, it bought API management company Apigee for $625 million. The next year, it acquired Kaggle, a platform for predictive modeling and analytics competitions, and Qwiklabs, which helps train people on cloud and infrastructure software platforms.