Google, AARNet, Indosat Ooredoo, Singtel, SubPartners and Telstra have come together to fund a 9,000 km cable submarine cable from Singapore to Indonesia and Australia.
'Indigo' is actually SubPartners' proposed APX West & Central submarine cable, which it planned to build, own and operate. But after delays and a scaling down of capacity, the cable will now see the consortium take over and  Alcatel Submarine Networks build the network.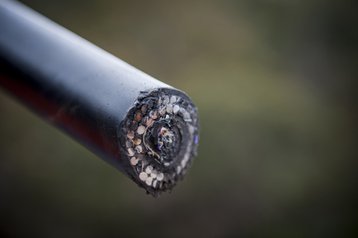 Indigo go
Expected to be completed by mid-2019, the cable will use coherent optical technology, with each of the two-fiber pairs set to have a minimum capacity of 18 terabits per second. It will use an 'open cable' design with spectrum-sharing technology, allowing consortium members to share ownership of spectrum within the cable, 
Indigo will connect Singapore to Jakarta, Indonesia and Singapore to Perth, Australia. Perth will then also be connected to Sydney.
"We are committed to provide robust digital and telecommunications access to Indonesians. Indigo's consortium is a strategic and crucial partnership for Indosat Ooredoo that will help provide the digital services needed by Indonesian society," Alexander Rusli, president, director and CEO of Indosat Ooredoo, said.
"Together, we will enable world-class data connectivity and Internet access in line with our vision as Indonesia's leading digital telco."
Bevan Slattery, CEO of SubPartners, added: "We are delighted to be a part of the Indigo cable system to finally realize this significant infrastructure project, and provide Australia with a new diverse international route into South East Asia."
SubPartners today also announced that it had been acquired by Asia-Pacific fiber infrastructure company Superloop.
As for Google, Indigo marks its seventh submarine cable investments to date, with the majority focusing on Asia. As we detailed in our feature on the future of the submarine cable industry, the backers of these projects has shifted from Western telcos to cloud providers and Tier-I carriers in Asia.