Google is considering bringing its cloud services to China, and is currently in discussions with potential partners.
Chinese law requires the data of the country's citizens to be stored within its borders; in order to offer cloud services, foreign cloud companies have to partner with a domestic business that will actually own the data centers used.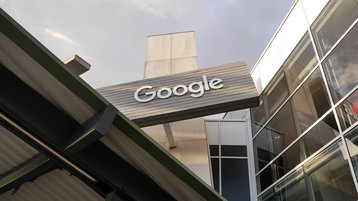 A cautious return
Google is in talks with Tencent Holdings, Inspur Group and other Chinese companies, people familiar with the matter told Bloomberg. Discussions began in early 2018, with Google narrowing the search to three companies in March. January also saw Google and Tencent announce a "long-term" patent cross-licensing agreement across "a broad range of products and technologies."
The search and advertising company declined to comment on the report, but is currently hiring for a Shanghai-based cloud business development manager havng "experience in, and knowledge of, the Chinese market."
With the US and China embroiled in an increasingly aggressive trade dispute, the partnership may not work out, or may be delayed indefinitely. But it would mark the latest step in Google's attempt to return to China, after it pulled its search engine from the country in 2010 over censorship concerns and state hacking attempts.
Last year, Google held several events in China to promote its TensorFlow software library as a way to entice artificial intelligence firms and academics into its ecosystem. Alphabet's private equity arm, CapitalG, is also thought to have started reaching out to Chinese AI companies. In December, it opened an AI research center in Beijing.
Now, rumors are swirling that Google is planning to make a return in a big way. Earlier this month, The Intercept reported on project 'Dragonfly,' an ambitious and controversial effort to bring its search engine back to China as a censored, government-approved version, delivered to users in partnership with a domestic company.
Work on Dragonfly began last year, but accelerated in December after Google's CEO Sundar Pichai traveled to China and held a private meeting with Wang Huning, President Xi's top foreign policy advisor, and one of the most powerful people in the country.
The Information also reported that Google is working on a government-sanctioned news aggregation app, and hopes to finally bring its own version of Android to China in the future.
Reports on the search engine and the app was met with widespread criticism and condemnation by human rights groups, including Amnesty International. Researcher Patrick Poon told The Intercept: "It will set a terrible precedent for many other companies who are still trying to do business in China while maintaining the principles of not succumbing to China's censorship.
"The biggest search engine in the world obeying the censorship in China is a victory for the Chinese government – it sends a signal that nobody will bother to challenge the censorship any more."
Should the company proceed with its cloud push, it would join other Western companies that have partnered with local firms to gain access to 800 million Internet users in the country. Amazon Web Services has made a deal with Beijing Sinnet Technology, while Microsoft and IBM have turned to 21Vianet Group.