Google has won approval for a proposed expansion of its data center campus in the port of The Dalles in Oregon. 
Both The Dalles city council and the Wasco County commissioners have voted for a package of property tax breaks for a new 23-acre data center build, one mile away from Google's existing site, according to The Oregonian. Google submitted the proposal last month but has not yet committed to build the new facility.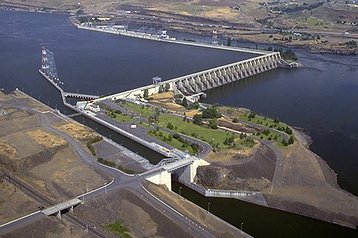 Up front payment
If the build goes ahead, Google will have to pay $1.7 million up front, and another $1 million per year to local governments, a flat fee which would then exempt the web giant from property taxes on the site and its high-end servers. The Oregonian believes tax relief has saved Google more than $100 million in the last six years, on a $1.2 billion investment in The Dalles.
In return, Google would be largely exempt from property taxes on the hundreds of millions of dollars on top-end servers that run its data centers. The company values its current investment in The Dalles at $1.2 billion. The new facility will add another 50 jobs to about 175 working at Google's The Dalles site. 
Google has been in The Dalles since 2006 when it opened its first ever data center there, and opened a second $600 million data center there in April.
Also back in April, Oregon withdrew a tax proposal which some feared would blight data center building in the State. The threat to apply a so-called "brand tax" based on the value of the service provider's brand, would surely have cost Google dearly.