Google is to open a deep learning and AI research group in Montreal, Canada, led by Hugo Larochelle, who left Twitter's Cortex deep learning division in Boston for the job.
The news comes as the company ramps up its artificial intelligence work after making a series of high profile hires in the last week alone, and expands in several countries.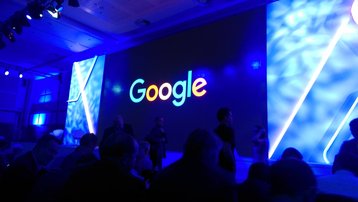 In Canada
The Montreal group, based in Google's existing office in the city, will work with the Google Brain team in California, which aims to 'Make machines intelligent. Improve people's lives.'
On top of the new group, Google is giving a grant to the Montreal Institute for Learning Algorithms (MILA) to fund seven faculties across a number of Montreal institutions. It "will help tackle some of the biggest challenges in machine learning and AI, including applications in the realm of systems that can understand and generate natural language," the head of engineering at Google Montreal, Shibl Mourad, said in a blog post.
In total, Google says that it has invested CAD$4.5 million (USD$3.375m) in MILA, including "renewing Yoshua Bengio's Focused Research Award and offering Focused Research Awards to MILA faculty at University of Montreal and McGill University: Pascal Vincent, Aaron Courville, Christopher Pal, Doina Precup, Joelle Pineau, Simon Lacoste-Julien, and Laurent Charlin," Mourad said.
Bengio, a respected figure in the deep learning field, has received backing from Google, IBM, Samsung, and Intel before, but told Venturebeat that the new grant is "bigger than any of the other funding we've received from private companies up until now."
He added, however, that he would not ally himself with Google as a result: "That's who I am. That's the choice I made that fits with my values, and I don't need to get the millions, I'm fine. My salary is very good, and I care more about how what I can do could have a positive impact for science, humanity, and for training the next generation [of researchers]."
But Bengio's work will benefit Google even if it not done exclusively with the company in mind. Mourad told The Canadian Press that what Bengio and his colleagues had done "was foundational," and that had they not invested a decade of their lives into the field "we would not be where we are."
Another potential positive from the investment is that it will help draw AI talent to the city in which Google has a growing presence. Mourad said that the company hopes to help turn the city into a "super-cluster" of AI knowledge.
This, of course, could well happen even without Google's help, with Bengio saying on Facebook two weeks ago: "In the depressing aftermath of the US elections, I would like to point out that interesting things are happening in the great Canadian North, with a very different kind of government. Here in Montreal we are starting to massively recruit in the area of AI, data science, deep learning and operations research, with IVADO's 94M$ research grant. Other (private) organizations are also recruiting in the same area. From developers and graduate students all the way to top researchers with the potential to get national research chairs, Montreal has appealing positions for you!"
In the US
Over in America, in spite of the election, interesting things are also happening in regards to Google's AI work - namely, it's going to do more of it.
Last week, the tech giant announced that it has formed a new Google Cloud Machine Learning division, specifically focused at AI research and products for its cloud platform. The team will be led by two new hires - Fei-Fei Li, the director of the Artificial Intelligence and Vision labs at Stanford University who was behind the ImageNet project that pioneered image recognition, and Jia Li, who was snapped up from Snap Inc (better known as Snapchat) where, as head of research, she was one of the people responsible for the Snapchat feature that attaches emoji to the objects in chats.
At the same time as announcing the new group, Google also packed in a bunch of other cloud-related announcements.
It released the Google Cloud Jobs API, using Google-tech for job search websites. It cut the cost of its Cloud Vision API by roughly 80 percent after using Google's custom ASIC Tensor Processing Units designed with machine learning in mind. It also expanded the availability of its Cloud Translation API and Cloud Natural Language API.
On top of all that, Google announced that GPUs will at last come to Google Cloud, something already offered by AWS and Azure. Coming in early 2017, Google will offer Nvidia Tesla P100, Tesla K80 and AMD FirePro S9300 x2 GPU instances.
This week, Google Cloud said that it would acquire Qwiklabs, which helps train people on cloud and infrastructure software platforms - it is currently recommended by AWS, and does not teach Google Cloud, but that will likely soon change.
In the UK
Google's growth has not been limited to the Americas, with the company confirming that it would go ahead with plans to build a major new headquarters in the heart of London, despite the controversial vote to leave Europe that left many wary about the UK's future.
The reported £1 billion ($1.24bn) investment hopes to add 3,000 new jobs by 2020 - nearly doubling the existing 4,000 Googlers the company currently employs in the city. 
The 10-story building will have a floorspace of 650,000 sq ft (60,400 sq m), and will house not only regular Google employees but also DeepMind, the AI subsidiary it acquired for a rumored $600 million in 2014.
DeepMind, which not only developed an AI that won at Go, one that can lip read better than a professional, and one that trawls National Health Service data, was responsible for cutting Google's PUE in its data centers by 15 percent.