A US-based Google employee that criticized a Google Cloud contract with the Israeli government was told her role was being relocated to Brazil, in what she and colleagues claim was intentional retaliation. An unfair labor practice complaint has been filed with the US National Labor Relations Board.
Ariel Koren, a product marketing manager at Google for Education, helped lead efforts to write a letter signed by Google and Amazon employees that criticized the $1.2 billion Project Nimbus cloud contract that serves the Israeli government, including its military and the Israel Land Authority.
Last year, the United Nations officially accused Israel of violating international law by expanding settlements in the West Bank and East Jerusalem. Project Nimbus will help support those efforts through government cloud services.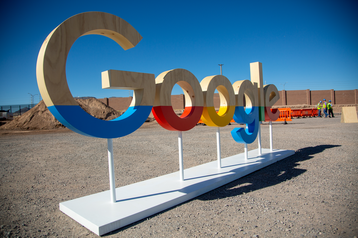 In a public letter, Google and Amazon employees said: "The technology our companies have contracted to build will make the systematic discrimination and displacement carried out by the Israeli military and government even crueler and deadlier for Palestinians."
They added: "We are anonymous because we fear retaliation."
Koren, who has worked at Google for six years, was one of the employees that helped bring the letter together. She says that in early November she had what she believed was a routine weekly check-in with her manager.
Instead, she told the Los Angeles Times, she was told that she had to move to Brazil or lose her job. The manager said that her role was being relocated to Sao Paulo, and she had 17 business days to decide.
"It was just so outlandish. The whole thing was completely wild," she told the Times.
Koren claims that the move was an effort to essentially fire her, particularly because there are no in-person events planned in Sao Paulo. She said that it was retaliation both for Project Nimbus and for reporting a member of her team for alleged harassment and discrimination.
With the help of the Alphabet Workers Union, Koren has filed an unfair labor practice complaint with the National Labor Relations Board.
In the complaint, she claims that days after the meeting, Google told colleagues that she would no longer have a position on the team, despite not having made a decision about the move. When she asked about this, her manager allegedly said: "You mean you actually would consider moving to Sao Paulo?"
US Representative Anna G. Eshoo (D-Atherton) wrote a letter in December to Google CEO Sundar Pichai in support of Koren.
"We thoroughly investigated this employee's claims and found there was no retaliation," Google spokesperson Shannon Newberry said in a statement.
This week, more than 500 Google employees signed a petition accusing Google of "unjustly retaliating" against Koren.
Google has a history of being accused of retaliation. Data center security contractor Phares Lee told DCD that Google and G4S would punish outspoken employees by moving them to different data centers at short notice.
"Oftentimes, they are forced to quit because they can't make it work," Lee said. "It's not an overt retaliation, but it does happen."
Others have claimed retaliation, including Meredith Whittaker and Claire Stapleton, who held an event where other Google employees shared their own stories of a "culture of retaliation" that disproportionately affected marginalized and underrepresented groups.