Google has developed a new Request for Proposal (RFP) system to reduce the time required to sign a Power Purchase Agreement (PPA).
The search giant has announced a collaboration with LevelTen Energy piloting a new approach to PPA RFPs that reduces the time to negotiate and execute a deal by roughly 80 percent.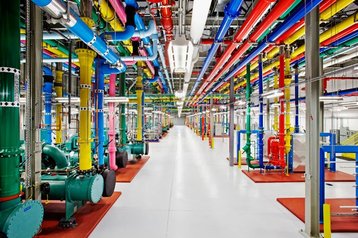 Google said existing RFPs for PPAs were "lengthy, complex, and unique to every buyer and seller," lasting anywhere from ten months to more than a year.
"Even before buyers and sellers enter into negotiations, traditional RFPs create an information imbalance between parties," Google said. "Uncertainty and unpredictability create delicate conditions that can increase the complexity of negotiations between parties down the line."
The length and complexity increase costs and can also increase risks when projects are still seeking financing to complete projects.
To remedy this Google has, in partnership with LevelTen and with feedback from energy sellers, established a 'new, scalable procurement approach' that it said breaks down the barriers of traditional RFPs to benefit both buyers and sellers. The new process, it says, can shorten the contracting process down to just two months.
On the RFP side, the company has said it created a new process that provides sellers the flexibility to customize the ways in which they offset risk, and requires them to agree to those terms when submitting a proposal.
Google said this creates transparency and reduces risk, allowing sellers to verify how their offers are evaluated in real-time and create pricing based on the final contractual details, as opposed to speculating on future terms that could change down the line.
On the PPA, Google said it had drawn from more than a decade of its own negotiations to design a PPA that's already risk-balanced between the buyer and seller, eliminating the need for protracted negotiations.
The blog announcing this change didn't share templates or examples of these new RFPs or PPAs.
According to Utility Dive, LevelTen is working on updates to its marketplace software to incorporate some of the learnings and tools from the Google pilot. Although there's no set date for the release of the update, the company reportedly anticipates it could be available before the end of the year.