Google Cloud Platform is rolling out a new cloud region in Australia's business capital, offering three availability zones – each with its own data center - and a number of services including "compute, big data, network and storage," but excluding the company's application building platform App Engine, or Datastore, which it says will be available in the near future.
The cloud region is Google's first in Australia and fourth in APAC, following Taiwan, Tokyo and Singapore, which was launched last week.
Idleness is for the weak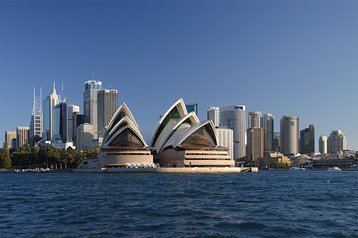 The region will allow GCP users to process and store data within Australian borders, and is said to reduce round trip time (RTT) latency for customers in cities across Australia and New Zealand by 80 to 95 percent, when compared to using the Taiwan or Singapore regions.
Google's cloud platform has expanded massively in the past year, having outdone both AWS and Azure in terms of growth in the first quarter of 2017, according to Synergy Research. 
This year, the company has launched data centers in London and Northern Virginia, as well as Singapore and Sydney. GCP is aiming to launch further regions in Canada, the US, the Netherlands, Finland, Germany, India and Brazil, with each region made up of at least three data centers.