Google has opened a new cloud region in Germany, joining its existing European locations in Belgium and the UK.
While the opening was announced in a blog post with the usual fanfare, Venturebeat spotted that the São Paulo, Brazil region has also been quietly listed as live.
European expansion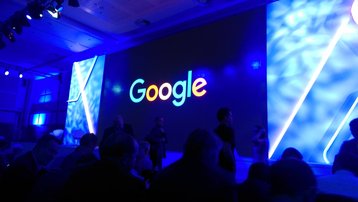 Called 'europe-west3', the new German GCP region consists of three sites in Frankfurt, the city with the highest density of data centers in the country.
Google claims that hosting applications in europe-west3 can improve latency by up to 50 percent for end-users in Germany, Switzerland, Austria and eastern Europe, when compared to its region in Belgium.
Google opened its London, UK region only a few months ago. Next, it plans to deploy more infrastructure in the Netherlands and Finland.
The company is also thought to be pursuing a site in Luxembourg, with apparent plans to open a €1 billion ($1.14 bn) data center in the country, although it has yet to officially confirm this.
Outside of Europe, the company aims to open regions in Los Angeles, US; Montreal, Canada; and Mumbai, India.
As for São Paulo, the region - 'southamerica-east1' - appears to have gone live, without an official announcement, although Google did recently tease that infrastructure would be open to customers soon.
Last week, at the Citi 2017 Global Technology Conference, Google Cloud head Diane Greene said: "We've done over 100,000 miles of fiber optic cable. We are adding a new data center region about once a month, just in the past few months we opened London and Sydney. And next week, we'll open Frankfurt and that will be followed by São Paulo.
"We run approximately one-third of the world's Internet traffic. And in over the last three years, we spent $29 billion in CapEx, continuing to build out, keeping up with the enormous growth we're seeing."