American web hosting specialist GoDaddy has entered new, lucrative markets by launching an OpenStack-based public cloud platform and a range of Software-as-a-Service products.
GoDaddy Cloud Servers are available immediately worldwide from data centers in the US. They are primarily aimed at small businesses that need just a few virtual instances.
The SaaS component of the platform is powered by Bitnami, a popular library for open source server application deployments. Examples of software available through Bitnami include the LAMP (Linux, Apache HTTP Server, MySQL and PHP) stack, CMS like WordPress or Drupal, CRM like Odoo and SugarCRM and a range of eCommerce applications.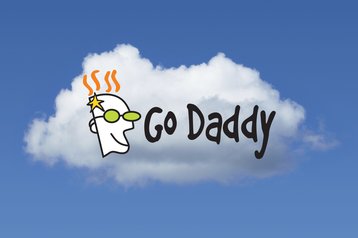 For the masses
According to GoDaddy, the new cloud platform was designed to help individual developers, tech entrepreneurs and IT professionals to quickly build, test and scale cloud solutions.
The company clearly has no desire to compete against public cloud giants like Amazon or Microsoft – instead, it is going after the lower end of the market, offering basic cloud infrastructure on a 'pay as you go' basis.
The GoDaddy Cloud Servers are built with OpenStack, KVM hypervisor and SSD-based storage. They support snapshots for instant cloning of servers, and automatic backups. The company says its instances can be provisioned in less than 54 seconds and promises "simple, yet powerful API" for controlling the hardware.
Virtual Machines themselves range from the cheapest option with 20GB of storage, 512MB of RAM and a single CPU core to the most expensive with 80GB of storage, 8GB of RAM and a quad-core CPU.
GoDaddy Cloud Servers are integrated with the rest of GoDaddy products like Domains and DNS, enabling customers to easily manage new and existing domains and subdomains.
"With the launch of Cloud Servers, GoDaddy aims to extend our lead as the number one trusted provider of cloud hosting solutions for individual developers and technologists. We're looking to make it easy for developers to serve small businesses with the technology they want," said Jeff King, SVP and GM of Hosting and Security at GoDaddy.
"By offering a powerful, yet simple cloud offering that integrates domains, DNS, security and backups all in one place, developers can save time and exceed their clients' expectations."
The cloud platform is available in 26 languages and 53 markets, and customers have the opportunity to try before they buy with a free 30 day trial.