Web-hosting company GoDaddy has exited 29 of its enterprise data centers since 2019 as part of its move to consolidate its data center footprint.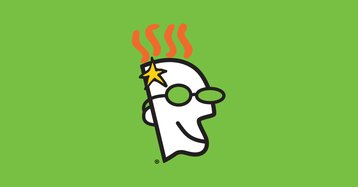 The company's decision to consolidate its footprint is, at least in part, due to its commitment to reducing Scope 1 and 2 emissions, it claimed.
GoDaddy committed to reducing its Scope 1 and 2 greenhouse gas (GHG) emissions by 50 percent by 2022, from a 2019 baseline. The GoDaddy 2022 ESG Report noted that its data centers were "the primary driver of our combined Scope 1 and 2 emissions. To mitigate these impacts, we are working to reduce the energy usage and footprint required to run our workloads in our data centers."
Part of this saw the company increasing its workload density and migrating nine of its data center workloads to larger facilities, and exiting 29 enterprise or colocation facilities.
GoDaddy told DCD in an email that the company's remaining data center footprint includes a GoDaddy-owned and operated data center in Phoenix, Arizona, with 320,000 sq ft (29,730 sqm) of IT space, and international data centers where the company leases the facility shell and operates all the internal infrastructure. Those wholesale facilities are located in France, Germany, and the UK. Since 2018, a significant chunk of their offerings are hosted in the cloud via AWS.
According to the ESG report, those data centers in Europe all use 100 percent renewable energy from guarantees of origin, and have done so since 2019. The data center in France also uses groundwater for cooling which "significantly" reduces energy use.
The company's Securities and Exchange Commission (SEC) report, however, also references colocation data centers "located throughout the US, most significantly in Virginia," as well as in the Netherlands and Singapore. According to the company, those facilities have leases that will expire at various points by 2033.
The SEC report also notes that GoDaddy is "in the process of transitioning a portion of our workloads from company-owned and colocated data centers to third-party cloud computing and hosting providers, including AWS."
The GoDaddy-owned and operated Phoenix data center was first opened in 2006. By 2012 the facility had eight data halls and room for another eight pods for future expansion. Up-to-date information about the capacity and hardware within the data center has not been shared.
These steps have ultimately seen GoDaddy's Scope 1 and 2 market-based emissions total 33,621 metric tons of CO2 equivalent in 2022, which compared to the 2019 baseline is a reduction of 35 percent.
While reducing Scope 1 and 2 emissions is an important step, it fails to take into account the role of Scope 3. GoDaddy estimated that in 2022 its Scope 1, 2, and 3 emissions reached 175,846 metric tons of CO2 equivalent. Of the Scope 3 emissions, 60.5 percent are the result of 'purchased goods and services.'
In February 2023, GoDaddy revealed that it had suffered multiple data breaches in the last three years which have impacted more than one million customers.