Domain registrar and cloud hosting firm GoDaddy has launched in 11 Asian markets, unveiling its support for a total of 10 languages for 14 markets across Asia to better reach businesses in the region. The growth will be supported by its existing data center in Singapore, which GoDaddy set up in 2010 as part of the company's expansion in the region.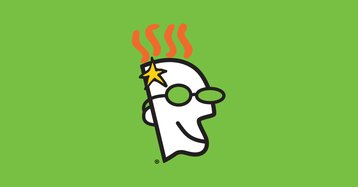 More languages
"Asia is home to one of the largest, most vibrant small business communities in the world," said GoDaddy CEO Blake Irving, who was in Singapore for a media briefing. "As Internet growth and smartphone adoption continue to accelerate across the region, it's important that these businesses are able to create strong digital identities that will help them achieve their goals and compete online."
Including the one in Singapore, GoDaddy currently operates nine data centers around the world. These data centers house the 55,000 servers used to host more than 10 million websites. According to Irving, the number of international customers that GoDaddy has have already surpassed those in the United States.
Irving declined to identify likely locations of the company's next data center in Asia, simply noting that the company is closely monitoring demand in the region. It is worth noting however, that Roger Chen, the vice president for Asia tasked to help build the company in Asia and China, is based in the Shanghai city of China, while Irvin cited rapid growth in India in his briefing.
An earlier study by IDC reported that the cloud ecosystem in the Asia Pacific region is predicted to grow at a compound annual growth rate of 67.9 percent, or higher than in North America and Latin America.
Cloud providers such as Amazon Web Services (AWS), Digital Ocean, Rackspace and others have been hard at work establishing a presence in the Asia Pacific region to tap into the growing cloud market here. This typically entails setting up a physical presence in the data center hubs of Singapore and Hong Kong, as well as regions with high growth potential such as India.