Latin American data center firm GlobeNet has announced plans to build a new data center in Barranquilla, Colombia.
The new facility is expected to come online during Q3 2022 and will reportedly quadruple the number of racks and power GlobeNet currently has available in the country.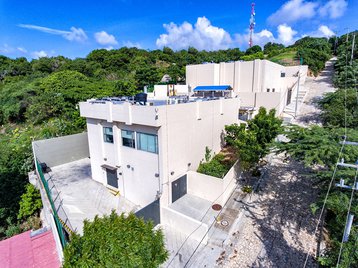 GlobeNet announced its first Colombian data center, a 200 sqm (2,153 sq ft) facility also in Barranquilla and adjacent to its cable landing station, in 2017.
"We decided to build our second Edge data center in Barranquilla because it is a strategic interconnection point in South America for Operators, ISPs, OTTs, and local and international content delivery networks or CDNs," said Eduardo Falzoni, CEO of GlobeNet.
By the end of 2022, the company will have five Edge data center locations in Latin America. Earlier this month the company announced plans to build a new data center in Fortaleza, Brazil. The new facility is due to come online in Q3 2022 and will triple the number of racks and power currently available in GlobeNet's existing data center in Fortaleza, which opened in 2018.
"After a successful experience with our first data center in Barranquilla, this new Edge data center will enable further scale growth for Colombia's digital economy, reinforcing our commitment to provide the most advanced data center and connectivity solutions for users and companies in the region," added Fabio Laguado, CCO of GlobeNet.
Owned by BTG Pactual Infrastructure Fund II, GlobeNet is a wholesale telecom operator that owns a number of submarine cables in Latin America as well as Cable Landing Stations in Brazil, Colombia, and the US in New Jersey and Florida.
Earlier this year BTG acquired a 57.9 percent equity interest held by Oi SA in the company's fiber-optic infrastructure assets unit, now known as V.tal, and planned to merge the company with GlobeNet.
A version of this story appeared on our Spanish edition.
More in Construction & Site Selection