Philippines telco Globe has secured a ₱15 billion ($263 million) loan with the Metropolitan Bank & Trust Company.
In a statement, the telco said that the loan will be used to finance network upgrades and for debt refinancing.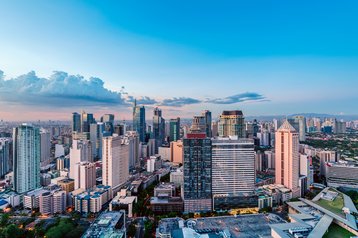 The company also noted that it has invested ₱37.7bn ($660m) in Capex in the first half of 2023, which it said is 25 percent lower year-on-year as part of efforts to bring free cash flow back to more sustainable levels.
As of June, Globe built 542 new cell sites and upgraded 5,087 mobile sites to LTE.
The telco also deployed 148,000 FTTH lines, though this was lower than last year's deployment, as the company chose to instead maximize the utilization of its existing fiber inventory.
Giving an update on its 5G network rollout, Globe revealed that its 5G network now covers 97.44 percent of the National Capital Region and 91 percent of key cities Visayas and Mindanao.
Globe isn't the only telco in the Philippines to secure a loan this month, as challenger brand, Dito Telecommunity, secured a $3.9 billion loan to fund the rollout of its network expansion.
The Philippines-based telco announced the 15-year finance facility through its parent company Dito CME Holdings last week.