After buying land in Virginia Beach back in late 2016 and subsequently bulding an interconnection site, Globalinx Data Centers has detailed its data center plans.
The company aims to expand its 10,750 square foot (999 sq m) meet-me-room with additional buildings in two more phases, with the campus eventually offering more than 150,000 square feet (13,935 sq m) of colocation space.
The data center's location is close to several submarine cable landing stations including those for the Telxius cable, the Marea cable linking the US and Spain, and the US-Brazil cable called Brusa, funded by Telefonica.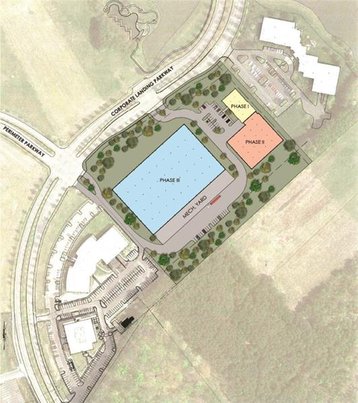 Linx up
"Virginia Beach offers some of the most attractive incentives for data centers in the country," Greg Twitt, founder and president of Globalinx, said.
"The appeal of competitive tax rates and local incentives combined with robust power capabilities at truly reasonable rates is amplified by access to two of the most modern subsea cable systems ever to be built. No other location along the Eastern Seaboard offers this opportunity, making Virginia Beach the number one destination for mid-Atlantic connectivity between North America, South America, Europe and North Africa."
Warren Harris, director of the Economic Development Board of the City of Virginia Beach, added: "By building a carrier-neutral colocation facility in Corporate Landing Park, Globalinx is providing a platform essential for facilitating interconnections between subsea capacity and terrestrial fiber networks.
"This further advances our goal of making Virginia Beach a truly 'Digital Port' city, and will help attract additional subsea projects to Virginia Beach for true diversity from the subsea cable systems in the New York-New Jersey region."
The facility has access to more than 30MW of power provided by Dominion Energy through two independent substations. 
Globalinx was previously a subsidiary of 5Linx, a multi-level marketing company that, in addition to utility and telecommunication services, offers health insurance and "a health inspired line of products."
The division was sold to Birch Communications, a Georgia-based provider of IP-based communications, network broadband, cloud computing and IT services, in 2015.