The Linear Tape Open (LTO) organization has released its annual tape media shipment report, detailing a 7.8 percent drop in sales.
The LTO, which consists of Hewlett Packard Enterprise, IBM, and Quantum, said that the industry shipped 105,198 petabytes of total tape capacity (compressed) in 2020.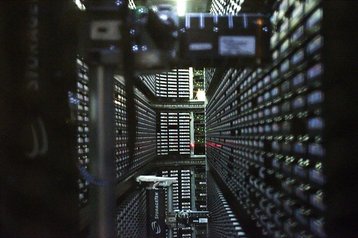 In 2019, the companies shipped 114,079PB of compressed tape.
"Despite the unexpected headwinds for many segments of the technology industry produced by the pandemic, overall LTO tape capacity shipped in 2020 was strong in context," said Eric Bassier, senior director of Quantum.
"Coming off record capacity shipped in 2019, we were optimistic for 2020 - but global shutdowns [due to Covid-19] and other factors outside of our collective control led to a reduced performance."
Bassier said that the industry was "optimistic that there will be a return to the prior capacity growth trend in 2021 as companies return to making storage purchases, account for new trends requiring stronger security measures, and we continue to see shifts in purchases from older to newer generations of LTO tape."