The tenth floor of Global Switch's GS2 data center in London, UK, has suffered a brief power outage, temporarily knocking out services for EX Networks' customers.
The downtime comes less than a year after the facility's last outage in September 2016, when a high-voltage fault lasting 222ms affected customers including Claranet, EX Networks and Tagadab. It was preceded by another short outage in June 2016. Update: For the 17th of July's downtime, go here.
If you are experiencing issues at Global Switch, or another provider, feel free to contact us anonymously at [email protected]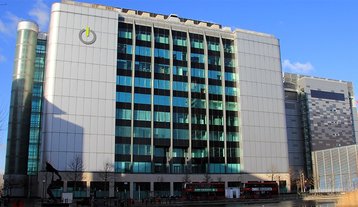 Third time's the charm
"We are currently investigating a potential power issue within Global Switch 2," EX Networks said in a status update at 14:30 BST.
19 minutes later, the company said: "The power outage appears to be isolated to the 10th floor suite (7th floor is not affected) and power has returned. Network services are back online at this time and our engineers are bringing up our VMware platform."
Another 34 minutes later, EX Networks confirmed that all customer PDUs had been successfully powered back on, adding: "Any colocation customers still experiencing issues in GS2 should raise a ticket with our support team in the usual way."
It appears Interoute was also affected, with the company tweeting, after customer complaints, that "we had a short power interruption in a 3rd party London DC. Services are restoring we will continue updates via our service desk."
DCD will update the story should further details be revealed, or if any other GS2 customers come forward.
A new switch
The outage at the facility comes as Global Switch expands aggressively around the world. In May the company raised $1.12 billion to build eight new data centers, just a few months after raising $530 million. This expansion push has ramped up since Chinese investors bought 49 percent of the company at the end of last year.
Global Switch says the data center is designed to meet the Uptime Institute's Tier III reliability specifications, but it is not certified with the Institute. The Uptime Institute contacted DCD  to emphasize this point.