Exactly one week after suffering a power outage on its tenth floor, the Global Switch 2 data center in the UK has been impacted by a power outage on its tenth floor.
In September 2016, a high-voltage fault lasting 222ms affected customers including Claranet, EX Networks and Tagadab. In June 2016 the facility went down due to another short outage.
If you are experiencing issues at Global Switch, or another provider, feel free to contact us anonymously at [email protected]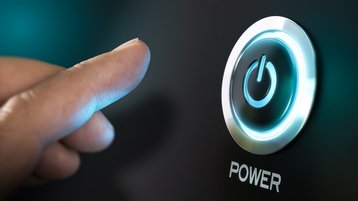 Switching from Switch
For under and hour, the tenth floor of the data center lost power for reasons unknown. Some sources claim the eighth floor was also affected.
In a status update, customer EX Networks said: "Power has remained stable, we are still waiting for official word from Global Switch on the issue. Further updates to follow."
Telecoms company m12Solutions said: "We are currently aware of a power outage affecting the Global Switch 2 data center. We deliver some of our hosted voice system solutions from this data center.
This follows on from last weeks' issue. We had been actively working on a migration plan to avoid any repeated attempts, however this had not completed in time. We are sorry for the inconvenience."
That migration plan was originally revealed after the last outage, with the company saying at the time:  "Clearly, N+1 power should prevent this type of incident ever occurring in such a 'resilient' data center environment.
"Most of our Cloud customers opt for the N+1 data center capability (Global Switch 2 Primary; Virtus Enfield Secondary); however given this incident lasted around 10 minutes, initiating a full data center failover to Virtus Enfield was determined not to be the best move to restore service in the fastest time.
"As this is the third such power failure affecting both A+B power feeds in 12 months at Global Switch 2, we shall urgently investigate whether to switch our primary vDC to Virtus Enfield Secondary and retain Global Switch 2 as the resilient offering. We have not been aware of similar power issues affecting Virtus in the same period."
After the latest outage, M12 Technical Director Matthew Skipsey tweeted:
You just can't make this up. #globalswitch power outage again! 😡 Now adding 17th July to the list. We're moving out. #gs2https://t.co/0Q9ldJ5Hz5

— Matthew Skipsey (@matthewskipsey) July 17, 2017
This story is developing, DCD will update the story as more information is known.
Update:
EX Networks has said:
"Power remains stable. Initial reports indicate further DRUPS failures and a break to mains. Investigations continue and we have been told all available resources are currently deployed to determine the cause of the incident and to review remedial actions. We await further updates from Global Switch.
"Remedial repair works have been completed. The 5 DRUPS that were available prior to the incident have been returned to operational mode but remain in bypass. Whilst in bypass, all units are being subjected to reliability testing for prolonged durations, connected to an external load bank. A further DRUPS unit is in the process of being brought into service. Until this is completed and the unit is available, we will continue to run in bypass with the units under test. The units will not be fully returned to service until the 6th unit has been fully tested and alarm free at which time we will provide advance notice before any change of status to the H Powerstation.
"H Powerstation remains on utility mains. The 5 No. DRUPS are still in operational mode and reliability testing for the DRUPS is still in progressing. Balancing works continue on DRUPS#2 with a target for return into service within the next 24 hours. The intention is to return to normal "conditioned power" at N+1 at this time.
"In parallel to this activity DRUPS #3 is being removed from site to effect repairs at a mechanical engineering workshop in Birmingham, UK. Works will continue round the clock for an estimated return to site of Friday 21st July, evening. At which time the unit will be reintroduced to the support infrastructure with the intent to return to N+2 configuration."
We have asked Global Switch for comment, but have had no response so far.