Global Switch is considering carving up its operations in Europe and Asia Pacific to sell separately, in an effort to raise $6 billion.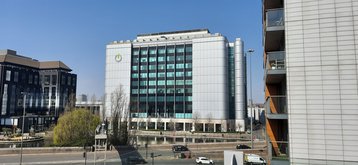 Reported by Bloomberg, anonymous sources shared that the London-based company may sell its Europe and Asia Pacific operations to separate buyers with the hope of valuing each at around $3 billion.
The company has been considering a sale since 2021 when it began talking to potential buyers and initially suggested a value of $10-11 billion. This was, however, not well received. In January of this year, the discussion ground to a halt as the company was unable to substantiate such a high valuation.
At the time, some of the potential buyers (EQT, KKR, PAG, Gaw Capital Partners, Stonepeak, Blackstone, Brookfield Asset Management, DigitalBridge Group, Digital Realty, Equinix, Australian pension fund AustralianSuper, and NextDC & Macquarie Capital) voiced a desire to acquire only part of the business.
According to Bloomberg's sources, there is also potential for Global Switch to sell its Australian business separately from the rest of Asia.
Global Switch's position in Australia has been somewhat tenuous over the last few years. With Global Switch majority owned by Chinese companies including Jiangsu Shagang Group Co and Avic Trust Co, the Australian government voiced some security concerns about storing data in its facilities. In 2021, the Aussie government announced that it would fully depart Global Switch data centers by July 2022, including all federal agencies.
The company's Chinese backers are allegedly open to a variety of solutions, and we could see an attempt to relaunch a sale in the coming months.
Global Switch was founded in 1998 and currently owns and operates 13 data centers across Europe and the Asia Pacific. These facilities offer a total of 428,000 sqm (4.6m sq ft) of floor space. The company was bought by its current owners in stages in 2018 from British billionaire brothers David and Simon Reuben.