Fiber optic cable prices are ballooning and lead times are increasing amid a global supply shortage.
According to market research firm Cru Group, and first reported by the Financial Times, prices have risen the most in Europe, India, and China. Fiber prices have risen by up to 70 percent from record lows in March 2021, from $3.70 to $6.30 per fiber kilometer.
The US has been the least affected, with prices rising around two percent - but after price cuts every year since 2012.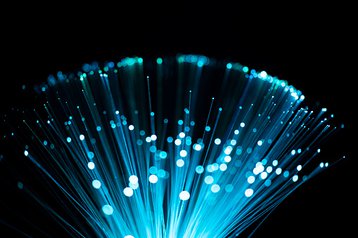 "Given that the cost of deployment has suddenly doubled, there are now questions around whether countries are going to be able to meet targets set for infrastructure build, and whether this could have an impact on global connectivity," said Michael Finch, an analyst at Cru.
Similar to shortages in semiconductors and coolant, the cause of the supply contract is a multifaceted perfect storm.
Not only has demand risen with the pandemic fiber build-out and continued hyperscale, but key components have been supply constrained.
Plant outages in Russia and US have led to a shortage in helium, with prices rising 135 percent over the last two years. At the same time, prices of silicon tetrachloride, another key component, has increased by up to 50 percent according to Cru.
"In my professional career I've never seen anything like this inflationary crunch," Wendell Weeks, chief executive of Corning, the world's largest fiber producer, told the Financial Times.
He added: "It's going to continue to be tight for a while but we'll get through this hyper-crunch."
Lead times for some fiber products have risen to 20 weeks for large customers, to almost a year for many smaller customers.