Israeli-based operator Global Data Center is planning to double the size of its facility in Herzliya, on the coast where a large portion of the country's businesses are located.
The data center, built in 2013 with backing from Viola Group and GlenRock Israel, currently spans 2,250 square meters (24,220 sq ft). It will be expanded to provide 4,500 square meters (48,440 sq ft) of total floor space.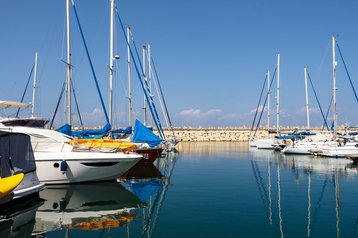 Organic growth
The company's offerings include hosting, cloud and disaster recovery services. Though Global Data Center claims the facility is Tier III compliant, it has not been accredited by the Uptime Institute.
According to the company's founder and CEO, Moshe Lasman, the data center in Herzliya has "almost used up its potential space."
A number of existing customers, including insurance company Harel Group, special-purpose chemical manufacturer Israel Chemicals, and local IT company FMR Computers & Software, have pre-leased servers in the upcoming space, due to come online in the first half of this year.