GI Partners has acquired the Ericsson ICT Data Center in Montreal, Quebec, which was originally opened in December 2016, but was set to close this year after Ericsson announced a consolidation drive due to mounting losses.
The property, located at 3500 Rue F.-X.- Tessier in the Vaudreuil-Dorion suburb, has 215,000 square feet (19,974 sq m) of turnkey data center and shell space and 11 megawatts of critical, redundant power with potential to expand to more than 50 megawatts of primary power.
Financial terms of the deal were not discussed, but Ericsson originally announced the data center would be a CA$1.3 billion (US$1bn) investment.
Avoiding closure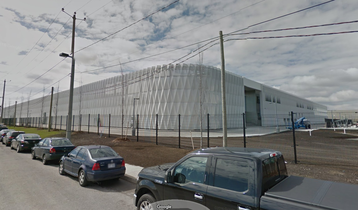 "Montreal is a dynamic data center market, due to its access to cost effective hydroelectric power that is attractive for scale and hyperscale deployments," Mike Armstrong, director of GI Partners and co-head of acquisitions for GI's technology real estate investment programs, said.
"The property is a world class highly secure data center that will provide users the opportunity to establish in market immediately with significant expansion potential under the same roof."
The acquisition brings the number of data centers owned and managed by the private equity firm to 21 properties comprising 5.2 million square feet (483,095 sq m) across 13 markets.
The Ericsson ICT Data Center was Ericsson's third ever data center, and its first outside of Sweden, with construction beginning in 2014.
The company had big plans for the site, which it used to simulate a mobile network and for other R&D and cloud computing initiatives.
Originally, the company expected to continue to expand the facility into 2018, but last year reversed course citing "rapid technology development [that] allows us to consolidate test activities to the two remaining centers."
It added that it had "less need of capacity," and in an earnings call said the move would save it CA$46 million (US$37m) a year.
In its Q3 report detailing the closure, it also announced that sales were down six percent over the year before, while it reported its fourth consecutive quarter of losses - totaling 4.3 billion krona (US$526m).
Ericsson faces increased competition from rivals Huawei and Nokia, and has struggled to diversify its business. The company is in the midst of an aggressive reorganization initiative that it hopes will save more than $1.5 billion a year.