Chinese data center company GDS Holdings is buying an operational data center in Guangzhou city, Guangdong province.
The facility, renamed GZ2, has a white space area of approximately 5,400 sq m (58,125 sq ft) and is fully leased, with a "major Internet company" as the anchor tenant. Pending regulatory approval, the acquisition is expected to close before the end of the year.
Adjacent growth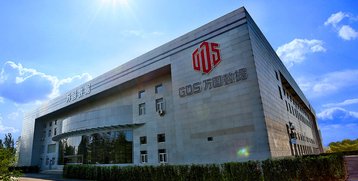 "We are excited to announce the acquisition of another high-performance data center that will strengthen our position in Guangzhou," William Huang, chairman and chief executive officer of GDS Holdings, said.
"Strategically located adjacent to our current GZ1 facility, we expect to realize significant synergies between the two facilities as we expand our operations in this important market.
"Once we complete this new acquisition, we will have the honor of hosting two of China's largest Internet companies within this data center cluster, serving as a testament to our strong capabilities and a validation of our expansion efforts."
GDS did not disclose the company that built the facility, but DCD has managed to track down the original owner of the adjacent GZ1 data center it purchased late last year. Investor documents state that GZ1 was 6,608 sq m (71,128 sq ft) at the time of purchase, while SEC filings show that GDS acquired 6,608 sq m in IT space from a company called Guangzhou Weiteng.
Another SEC filing states: "At the date of acquisition, the data center had just commenced operation. After the acquisition, Guangzhou Weiteng has been consolidated with our results of operations. Guangzhou Weiteng had a net revenue of ¥6.4 million (US$1.0 million) and a net profit of ¥0.6 million (US$0.1 million) for the period from May 20, 2016 to June 30, 2016, which is included in our results of operations for the six months ended June 30, 2016."