Carrier-neutral data center operator GDS holdings has launched the first phase of a data center in Shenzhen, in the south east of China, three months ahead of schedule. The company bought the facility in March while it was still under construction, and was not expecting it to be operational before the end of the year.
The building's current 5,000 sq m capacity is already fully leased to "one of the leading cloud and Internet companies in China," according to GDS CEO and Chairman William Huang. When completed, the facility will offer 10,000 sq m of technical space.
Moving up in the People's Republic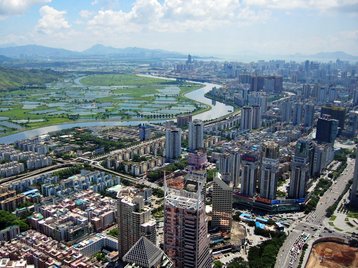 GDS' main cloud customers include Alibaba's Aliyun, which will be leasing the entirety of GDS' recently launched data center in Beijing, as well as Baidu and Tencent.
Launched in 2001, mainland China's largest operator of carrier-neutral data centers filed for a $200 million IPO on Nasdaq in November last year. According to 451 Research, the company held a 24.9 percent share of the country's data center service market at the time. But despite this success, Huang told DCK that GDS had no intention of expanding its business abroad. 
In 2014, Singapore Technologies Telemedia bought a 40 percent stake in the company, which enabled GDS to assert its market position and expand its data center portfolio.
The company operates more than 13 data centers in mainland China and Hong Kong, totaling 50,700 sq m (545,700 sq ft) of white space, and at least 10 facilities leased from third parties which amount to approximately 9,300 sq m (100,000 sq ft).
Just two weeks ago, GDS broke ground on what will be its fifth data center in Shanghai.