Chinese data center operator GDS Holdings has acquired another data center in Shanghai, now known as SH11.
Located close to the company's existing facilities in Waigaoqiao district, the site is currently under construction and will enter service by mid-year. Waigaoqiao was the first Free Trade Zone to be established in China, with goods and services subjected to fewer regulations and taxes.
Already taken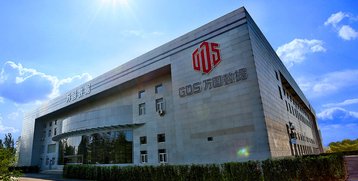 The data center will offer 4,000 square meters (43,000 sq ft) of usable space, all of which is already taken by one of GDS' "leading Internet customers."
"We are pleased to make another attractive acquisition which is consistent with our data center sourcing strategy," William Huang, chairman and CEO of GDS Holdings, said.
"The acquisition will extend our leadership position in the Shanghai market where we now have over 50,000 square meters (538,200 sq ft) of data center capacity. It will quickly add to our supply, enabling us to fulfill more demand in hand from a major strategic customer."
Huang added  "SH11 represents our fifth acquisition in the past two years. We will continue to pursue acquisitions of this type in tandem with our organic growth efforts."
GDS operates numerous data centers across China, including in Beijing, Shenzhen, Hong Kong, Guangzhou, Shanghai, Kunshan and Chengdu.
Earlier this year, the company announced that it had signed letters of intent with China Unicom, China Telecom and the State Development Investment Corporation to expand further across China.