General Dynamics Information Technology (GDIT) has been awarded a $65 million contract by the Centers for Medicare & Medicaid Services (CMS) Enterprise Architecture Data Group.
The contract covers cloud and data integration services for CMS' Integrated Data Repository (IDR). The five-year contract has a one-year base period, three one-year and one eight-month option periods, and one four-month transition period.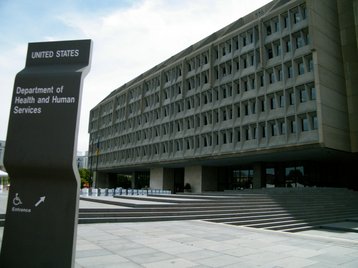 The CMS claims that it maintains the largest volume of health care data files in the world. GDIT will help with development, security, and operations services of that database, both on-premise and the cloud. It will also 'support' the migration to the cloud, and maintain the service.
CMS uses Amazon Web Services as its primary cloud provider, and operates its own data centers, including a facility at its headquarters in Maryland. A 2016 US government wireless penetration test of 13 data centers operated by the CMS found that the facilities were vulnerable to wireless attack.
GDIT was awarded a separate contract in 2020 to help with the development of CMS cloud tools and to help move it to a multi-cloud environment.
"CMS has made incredible progress as it moves its enterprise systems to the cloud," said Kamal Narang, vice president and general manager for GDIT's Federal Health sector.
"This is another step in improving the agency's data accessibility and analysis capabilities. As one of the largest providers of cloud services to CMS, we are proud to continue providing our cloud expertise to support their modernization journey."