Proposed German efficiency laws would make it impossible to build new data centers, according to a local industry group.
The Energy Efficiency Act (ENEfG), currently in draft form, sets out a legal framework for energy efficiency, but it includes measures such as a flat rate for PUE and mandatory heat reuse, which will be impossible to implement, according to the German Datacenter Association (GDA).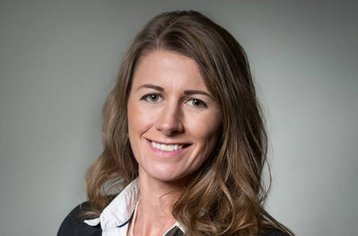 "Inflexible percentage values ​​for the obligatory use of waste heat or a flat-rate PUE specification harbor the risk of bringing a 'data center prevention law'," said Anna Klaft, chairwoman of the GDA.
Law is unrealistic
The GDA says it "basically supports the federal government's plans to create a legal framework to increase energy efficiency in data centers," but takes issue with the prescriptive nature of the proposed laws.
"Data centers are the foundation of digitization," Klaft says. "If the law is passed in this form, the construction of new data centers will be impossible. And that puts the successful implementation of the federal government's digital strategy at risk."
The proposed act would set an upper limit of 1.3 for the power usage effectiveness (PUE) of data centers. While that is a normal figure for new data centers, the average figure for an existing data center in 2022 was 1.55, according to the Uptime Institute.
More importantly, colocation providers may not have complete control of their PUE, as their facilities are occupied by tenants' equipment. This equipment must have a utilization rate of at least 30 percent (or better, 50 percent) says Klaft, "but colocation providers, for example, have no influence on this."
Colocation providers provide around 40 percent of Germany's data center capacity.
The draft bill also sets unrealistic expectations on the implementation of waste heat reuse, says Klaft. The bill proposes that new data centers must have 30 percent of their waste heat used by other organizations from 2024, and 40 percent from 2027, which she says is an impossible figure: "That is simply unrealistic: the use of waste heat is in the single-digit range for all currently practiced constellations."
The GDA explains that there are technical obstacles to waste heat reuse, pointing out that waste heat from data centers is normally at 25-35°C, too low a temperature for district heating networks. This temperature can only be boosted by putting in power through heat pumps, and still, many data centers are too far from a heating network to offer their heat realistically.
Instead of putting the onus on data centers, the federal government should require district heating providers to case their input net wider: "The obligations should be aimed less at the data center industry, but focus on energy suppliers, e.g. with a purchase obligation, in order to achieve the desired effects."
Klaft also says that data centers are being treated unfairly according to how much electricity they use, claiming that digital facilities only use three percent of Germany's electricity, and other energy-intensive sectors are bit being hit with similar demands.
Finally, Klaft accuses the government of ignoring the time it takes to build data centers: "If you want to decide on conditions for the data centers that go into operation in 2024 at the end of 2022, then that is five years too late," Anna Klaft points out. "These data centers are already planned, approved, and under construction."