British multinational security services company G4S plans to halve its UK data center costs by moving to the cloud.
Group CIO Nick Folkes told Computing that the company has adopted a cloud-first policy and has chosen Amazon Web Services for its shift in the UK.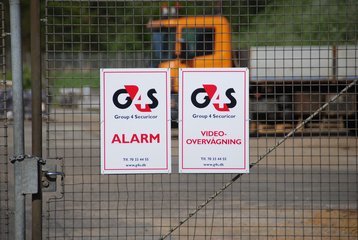 Outsourcer outsources
"We're moving everything into the cloud in one guise or another. For each area [platforms, infrastructure and software] we're looking at the cost structure and how we can support the future growth of the firm," Folkes said. 
"What is the right platform in those contexts? Very rarely is it 'let's go build the thing ourselves, or let's enter a multi-year support contract for something we've always done ourselves'."
He added that due to the nature of its work with governments, G4S often has to keep data within the country it is working in, something that is not always possible with cloud computing.
In the UK, however, where Amazon is set to launch a data center in the coming months, G4S was able to shift some of its data to the cloud.
"We have more than halved our data center costs in the UK by moving our biggest outsourced data center to AWS," Folkes told Computing.
"We have a number of large contracts for outsourced data centers, the largest of which is in the UK. We're moving that off to Amazon. We felt Amazon represented the most mature model over its rivals."
About G4S
G4S is the world's largest security company measured by revenues and operates in around 125 countries after having formed in 2004 when UK-based Securicor and Denmark-based Group 4 Falck merged.
Its business is split into two main parts - 'Secure Solutions,' which covers services for commercial and government organizations in areas such as risk consulting, manned security, and security systems; and 'Cash Solutions' where it handles cash cycle management for banks, financial institutions and retailers.
The company has both befitted and suffered as a result of current global conditions. Looking at the UK, where the Conservative government has welcomed outsourcing and privatization in a purported effort to cut costs, G4S has signed several lucrative contracts.
Notably, G4S signed a £200m contract with Lincolnshire Police in 2012 to run their control rooms, and hopes to sign similar deals with Leicestershire, Nottinghamshire and Northamptonshire police forces.
Elsewhere in the UK, however, business has not been so good. After winning a Home Office contract in 2012 to provide accommodation, transport and pay rent and other utilities for asylum seekers, it has revealed that it could lose as much as £60 million after the number of refugees and asylum applications have risen on the back of the ongoing Syrian civil war.
With debt hitting £1.78bn in March, G4S has looked to cut costs where it can. It is selling its UK children's services business, which was embroiled in scandal over alleged abuses revealed by a BBC Panorama investigation, and it is selling its Israeli business that was criticized for providing security equipment, services and maintenance for use at Israeli prisons, checkpoints and settlements in the West Bank.
But G4S, which was accused of failing to properly secure the 2012 Olympic Games, causing the government to draft 3,500 extra armed troops to guard Olympic venues, has seen better luck in the US.
Shares in the company rose by almost 10 percent earlier this month as revenues grew by 5.7 percent to £4.8bn year-on-year and G4S revealed it had secured new contracts worth £1bn since January.
Among its businesses in the US, it provides biometric technology for the Pentagon, and security guards at army bases.