Japan's National Institute of Advanced Industrial Science and Technology (AIST) has agreed to acquire a 37 petaflop HPC system from Fujitsu for $44.3 million.
The system, known as 'AI Bridging Cloud Infrastructure' (ABCI), will be the fastest supercomputer in Japan when it begins operations in fiscal 2018.
Hot stuff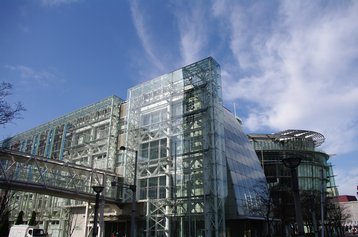 ABCI will be deployed at a new data center on the Kashiwa II campus of the University of Tokyo, and will be used primarily for artificial intelligence research.
The supercomputer will use 1,088 Fujitsu Primergy CX2570 servers, 2,176 Intel Xeon CPUs and 4,352 Nvidia Tesla GPUs, as well as Intel's SSD DC P4600 series for local storage.
Should ABCI have been operational now, the company said that it would have be the third fastest supercomputer on Top500's ranking.
As with most HPC systems, ABCI will feature high density racks that have intense cooling requirements. For this, Fujistu has turned to "hot water cooling," a counterintuitive approach to cooling that can actually have a lot of benefits for the right data center.
While Fujistu doesn't elaborate on the specifics of its hot water cooling system for ABCI, the method generally allows operators to minimize the use of chillers, or even do away with them altogether. In 2015, Fujitsu said that its Primergy servers halved the cost of cooling, allowing for a power usage effectiveness (PUE) of 1.06 with direct-to-chip liquid cooling technology.
The Primergy servers use technology from Asetek, who also partnered with IBM on the Leibniz Supercomputing Centre - the first large scale hot-water cooled project - back in 2012.