The UK's Financial Conduct Authority is back online after three days of downtime caused by data center problems.
The financial regulatory body, along with several other customers, suffered a major outage due to a "physical incident" at a Fujitsu facility.
Who watches the watchdogs?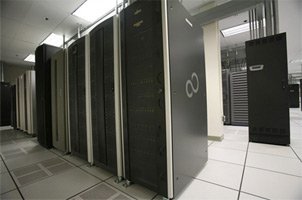 "Due to a physical hardware incident in a data centre a number of our IT systems are currently unavailable," the FCA said at the time.
Systems impacted included Gabriel, the watchdog's repository for regulatory reports from the 50,000 firms it oversees.
Some have noted the irony over the timing of the downtime - just days after Nausicaa Delfas, the FCA's director of specialist supervision, said that firms could not "outsource the associated responsibility for the risks" when using third-party IT suppliers.
The FCA has also previously been tough on IT failures by the companies it regulates - in 2014, it fined the Royal Bank of Scotland £56m for a systems outage that left millions of customers unable to access their accounts for several days.
Fujitsu did not elaborate on the nature of the failure, but has been the supplier of both the FCA and its predecessor, the Financial Services Authority, for years.