Canadian mobile operator Freedom Mobile has launched its 5G service.
The telco, which is a subsidiary of Videotron (part of the Quebecor group), has launched its 5G network in Toronto, Vancouver, Calgary, and Edmonton metropolitan areas, plus other selected cities.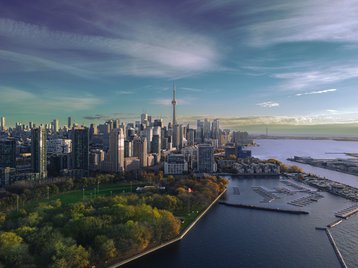 Freedom Mobile serves just over 2.3 million mobile subscribers in Canada, accounting for around six percent market share.
"Freedom is exceeding its promise to customers with some of the most competitive wireless plans ever seen in Canada, backed by a top-notch 5G network," said Pierre Karl Péladeau, president and CEO of Quebecor, Freedom Mobile's parent company.
"With this unprecedented offering and the roll-out of major enhancements to its wireless network, Freedom upgrades the telecom industry and brings Canadians high-quality mobile plans to use in more places, at an affordable price."
Freedom Mobile was sold to Quebecor from Shaw Communications for C$2.85 billion ($2.15bn), after Rogers acquired Shaw earlier this year.
The sale of Freedom Mobile was a key reason the merger of Rogers and Shaw was able to go ahead, as it allayed antitrust fears, given the overlap between Rogers and Shaw's wireless divisions.
Freedom Mobile was originally founded as Wind Mobile back in 2008, launched by Canadian telco and investment company Globalive, before it was acquired by Shaw in 2016, and subsequently renamed Freedom Mobile.