French Internet exchange peering point France-IX has opened a new point of presence (POP) in Telehouse Magny-Les-Hameaux, with services available from September 7th 2015.
France-IX interconnects over 275 French and international networks, and traffics over 400 gigabits of data every second. Its primary equipment is hosted in Telehouse Voltaire, which caters for the large scale data transfers currently demanded by Netflix's 100Gb port.
The new POP will better serve enterprises southwest of Paris, the company said. It can now provide direct access to a network community that includes telecom carriers, cloud providers and hosted applications.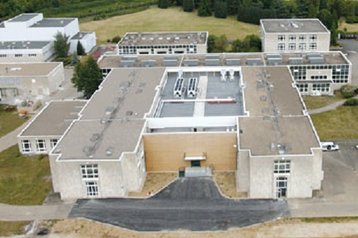 Attracting business
France-IX is increasing enterprise presence on its network, according to its general director Franck Simon. After Schneider Electric joined in 2012, many of the businesses that do not see telecoms as a primary activity chose to connect to the France-IX exchange node, he said. This sped up their access to the data and applications hosted for them by cloud providers and cut the load and cost of their Internet links. "By adding Telehouse Magny to our network, we aim to welcome even more corporates," explained Simon.
The France IX POP in Telehouse Magny will make this site 'the place to be' for enterprises, cloud providers, SaaS vendors and e-commerce players, added Telehouse marketing manager Gilles Pecqueron. "This deployment will significantly enhance online availability of their content and services," he said.
Telehouse, the data center subsidiary of Japanese telco KDDI, is due to open its own inaugural flagship data center, North Two, in London in 2016. The facility will have the world's first vertical indirect adiabatic and evaporative cooling system, with a design PUE (power use effectiveness) of 1.16. It will use 100G routers to cut latency proximity and plans to boost interconnects. In 2015, Telehouse London marked 20 years of working with the London Internet exchange (LINX).