Former Safaricom CEO Michael Joseph has resigned from the company.
Joseph, who has been with the company for 23 years and served as CEO from 2000 to 2010, has resigned from the Safaricom board of directors, ending his long association with the firm.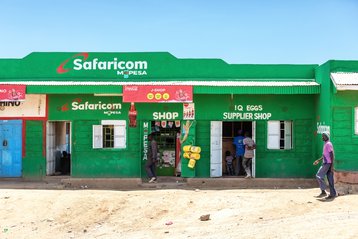 He exited the company on August 1, although his departure was only confirmed earlier this week by the telco, which is the biggest in Kenya.
"The Board announces the resignation of Mr. Michael Joseph as a Director in the Board of Safaricom PLC, with effect from August 1, 2023," the company said in a statement.
"Michael leaves the Board to focus on other ventures in his life including continuing his role as Chairman of Kenya Airways and being a director in various organizations. He will continue to pursue his passions in matters of conservation and community service," added the Board.
During his tenure as CEO, Joseph grew Safaricom's subscriber base from 18,000 in 2000 to 17 million. The operator now boasts over 40 million customers in the market, accounting for over 60 percent market share.
Founded in 1997, Safaricom is partly owned by South Africa's Vodacom and the UK's Vodafone. The company expanded into Ethiopia last year, where it has since added over three million customers.
More in Workforce & Skills